The very first chapter of Grabbed by the Ghoulies.
Story
Cooper and his girlfriend Amber get lost during a stormy night. When attempting to stay at a Ghoulhaven Hall, Amber is kidnapped by a pair of gargoyles and taken into the mansion. Cooper meets the Butler Crivens who gives him a map and guides and imforms him about the ghoulies. When he eventually finds Amber, she is turned into a ghouly by Dr. Krackpot.
Ghouly Introductions
Grand Hallway: Imp
Billiard Room: Skeleton
Lower Corridors: Spider
Cinema: Haunted Television
Gaming Room: Haunted Chair
Basement: Ancient Mummy
Cellar: Haunted Door
Scenes
Walkthrough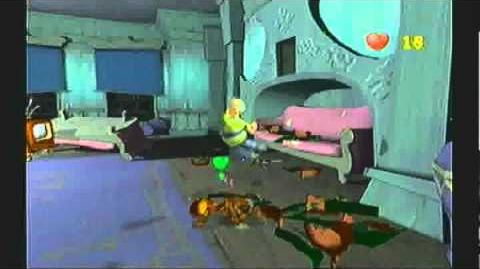 Ad blocker interference detected!
Wikia is a free-to-use site that makes money from advertising. We have a modified experience for viewers using ad blockers

Wikia is not accessible if you've made further modifications. Remove the custom ad blocker rule(s) and the page will load as expected.